Covid -19 Protection Measures for Office Visitors
Request and Requirements for Covid -19 protocol
To the General Public: Our physical offices are open with masks only required for those not fully vaccinated.
To our Clients and Customers: We are keeping the same hours of operation 8:00 to 5:00pm Monday to Friday.
To best serve our customers we request visitors make an appointment whenever possible.
If you HAVE been exposed to COVID-19 or are experiencing any symptoms of being ill, we require that you notify all parties prior to your closing appointment.
To our Clients and Customers: We are conducting closings in our conference rooms. We continue to offer hand sanitizer and follow our Site Specific Protection Plan to maintain a safe environment for you and our employees. To mitigate the risk of exposure to both our clients and staff, we do ask that you wear a mask if you are not fully vaccinated. If you do not have a mask we can provide you with one.
We kindly ask that anyone who is not signing or whose presence is not REQUIRED to not attend the closing.
Thank you,
Cal Land Title
Our Team Of Professionals Are Here To Help You…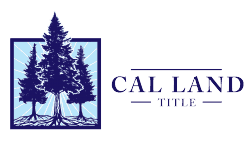 By giving each of our customers' closings the personal attention it needs, and by providing all of the people involved in the transaction with amazing service, we hope to earn your business for years to come!
Greenbrae – Cal Land Title Regional Office
Greenbrae
300A Drakes Landing Rd.
Ste 100
Greenbrae, Ca 94904
Solano County
Remote Office Serving:
Vallejo – Fairfield, CA